In early 2020, the lives of office employees changed beyond recognition. Suddenly, without warning, everyone was forced to work from home. A few months later, thanks to the much-anticipated vaccine, many businesses embraced the hybrid work model. Some adaptations needed to be made: organizations purchased video conference equipment, and all employees, juniors and C-levels alike, needed to earn a proper skillset for hybrid work.
Today, everyone is realizing that fighting the pandemic is trickier and may take more time than expected. Therefore, the newly-acquired skillset is going to stay relevant in the foreseeable future, as some employees choose to stay remote. This revolution is going to stay with us even after the end of COVID. Millions of employees worldwide fell in love with the office/home balance of the hybrid work model – and don't want it to end. Hybrid is here to stay.
In today's world, hybrid work models are not only safer, but they are also what the majority of today's employees want. In fact, in a poll conducted by Zoom, only 1% of Zoom users reported that they are looking forward to returning to the office permanently.
As a result, many organizations are finally beginning to recalibrate their culture around a hybrid workforce. This has widespread implications that impact every aspect of the organization. For the purpose of this article, however, we will be focusing on the optimal skillset for hybrid work.
Creating A Skillset for Hybrid Work
Like just about everything else in life, employee skills are constantly shifting and responding to changing trends and realities. This is true of hard skills, of course, which change over time along with technological progress and current social needs. But it is also true in the case of soft skills, which take their cue from different personality traits and interpersonal human behaviors. 
The way people behave, communicate and react to one another has a huge impact on work performance and work culture. Yet, it is commonly acknowledged that the soft skills that used to be effective decades ago are not necessarily the ones that are effective now. It is also obvious that the skills required in hybrid work environments do not mirror the skills that create success in full-office settings.
The Full Checklist for The New Work Environment
Employees working in hybrid environments are constantly looking to prove themselves. They desperately want to make the office/home balance work for them – and for their respective organizations. With them in mind, we compiled a list of traits that can form an effective skillset:
The extra mile mindset: Hybrid employees operate in two different environments. In order to make it work, they need to be sharp and proactive. But most importantly, they need to care about results. It's not a 9-to-5 world with attendance cards. Far from it. The most successful hybrid workers are the ones who are able to think from the organization's perspective, and deliver beyond expectations. The easiest way to do that is by making a conscious decision to commit 110%.
Learning abilities: To be an ultimate professional, it's not enough to be good at what you do. You need to keep evolving with your profession and continue learning. The ability to pick up new skills and absorb new data that can be used to elevate performance is a key skill for hybrid workers, who are constantly measured by their deliverables.
Self-sufficiency: Hybrid workers work a lot from home, all alone with their laptops. Sure, they have their department's goals to guide them, but they also have tons of time to improvise and get things done in unexpected fashion. Some employees work by the book and prefer to wait for instructions. But the most effective hybrid workers use the distance from the office to think independently and show initiative that impresses their superiors.
Positivity: Positivity is the ultimate work catalyst. But keeping a positive attitude can be challenging when juggling work and family-related tasks all day long. This takes conscious practice. Employees who can look on the bright side can also create a positive environment for team members.
Developing Interpersonal Relations
The hybrid work environment encourages employees to look at their relationships with their colleagues from a new angle. As a result, they soon discover that there's more than one way to be true team players. Here are some of the necessary social skills for the hybrid workplace:
Emotional intelligence: People who possess high emotional intelligence are very good at understanding others and empathizing with the conflicts and emotions of their peers. Emotional intelligence promotes open communication and trust, and is therefore a wonderful asset to both managers and employees in the workplace. It is even more important in hybrid environments, which requires top performance and constant communication in order to justify itself. When remote employees share their experiences (on Zoom, for example), it is easier it is for them to translate their insights into effective work performance and a better work culture.
Leadership: Leadership is a broad concept. As a hybrid work skill, it can be defined as the ability to influence colleagues and team members to work together and deliver optimal results – both from the office and remotely. This begins with self-discipline (self-leadership, if you will) and continues towards charting a path for collective success.
Communication: This is a very important tool. Hybrid workers who master the art of face-to-face office communication and remote Zoom conversation are poised to succeed. Effective communication begins first and foremost with superior listening skills. It also includes the ability to voice disagreement when necessary, and introduce unique opinions that others will relate to.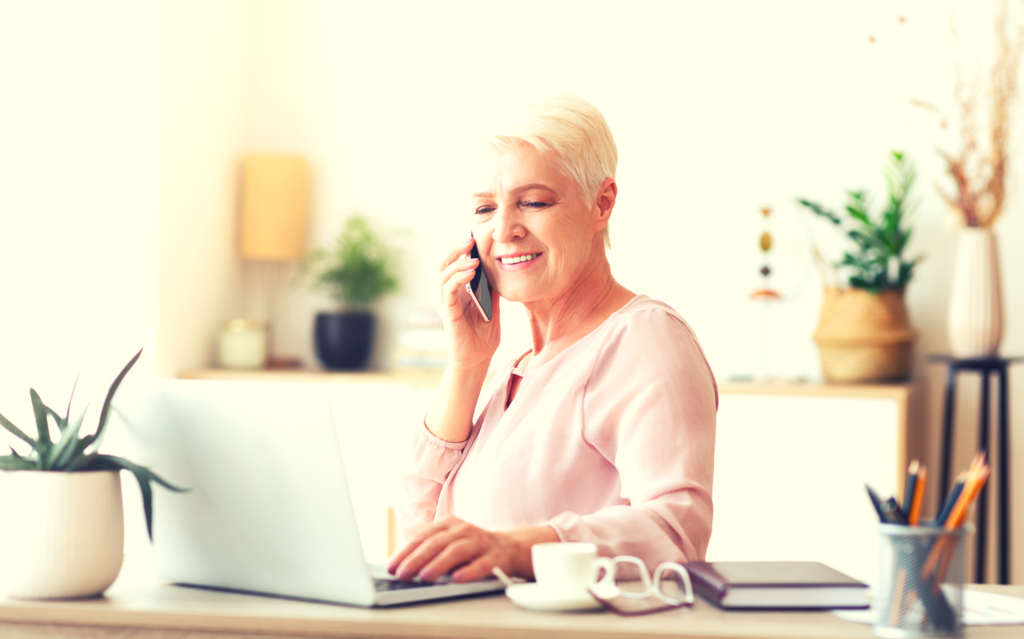 Taking Work to the Next Level
As you may have noticed, the skillset for hybrid work includes many skills that are intertwined. They have a lot in common with one another, and can be hard to separate. The reason for this is relatively simple: these skills are a reflection of a self-conscious, responsible, team-oriented and highly effective employee. This type of employee existed in the past, of course, but is becoming more and more common in today's age of hyper-communication.
The hybrid work revolution is simply taking the effective employee blueprint to the next level. It's a natural revolution. The pandemic is a terrible occurrence, but hybrid environments and skillsets for hybrid work will turn out to be a blessing for organizations and employees alike.