Many organizations and businesses don't compromise when it comes to the name and reputation of the company they purchase their video conference equipment from. A positive reputation speaks for itself and ensures top quality. In a world where technologies come and go, the desire to choose an established and reliable company with a leading brand is understandable. It increases the chances for peace of mind. 
Many such organizations would love to get to know Crestron Electronics, an American company that was founded over 50 years ago, in 1971. Over the years, Crestron developed different technologies and helped innovate the office environment. After 50 years of existence, you can be sure that when you work with Crestron, you provide your office with top-notch technologies and the best reputation in the business.
Crestron is dedicated to cultivating ingenuity and originality. Since its inception, it has encouraged breakthrough technological developments in electronics. The company creates automation solutions that change the way people live their lives, and make their daily assignments much easier.  As a result, employee productivity and efficiency increase, both in the office and beyond.
The Best Technologies, in Service of Top Clients
Crestron prides itself on its desire to be at the forefront of technology. Its goal is to offer better, smarter and more effective solutions that will make the lives of millions of users easier. In an era of increased competition with other tech giants, Crestron offers advanced and very reliable products, which are used by many organizations worldwide.
Crestron's products provide users with an advanced technological experience. They are scalable, efficient and inventive, which are traits many organizations are looking for. Crestron's top professionals are already working on future developments that will provide an unprecedented professional experience to countless organizations.
Throughout the years, Crestron won many awards that commemorate its technological capabilities, revolutionary thinking and groundbreaking originality. In 2020, Crestron was awarded Brand of the Year by AVard. Over the past 50 years, the company's products have also won dozens of coveted awards. By cultivating an atmosphere of innovation, Crestron is one of the companies who has won the most awards in the entire industry. Needless to say, the company continues to aspire for excellence and inventiveness, which are an inseparable part of its DNA.
Control and automation systems are an inseparable part of the office routine – which is becoming more advanced every day. As standards continue to rise, and video conferencing becomes a basic organizational need, high-quality solutions like the ones Crestron developed are an absolute must. 
Personalization, Scalability and Practicality, All in One Product
As many companies can attest, personalization goes a long way in an office space. The days of "one product fits all" are long gone. Every room has its own needs and requirements. Crestron's modular systems can be tailored according to specific needs, and they work seamlessly with video conferencing platforms that organizations use and love. 
Crestron focuses on creating elegant and practical products, which are known for their high flexibility and user-friendliness. These products enable a more comfortable workflow than ever before, and also offer a wide range of measurement tools that simplify matters even further.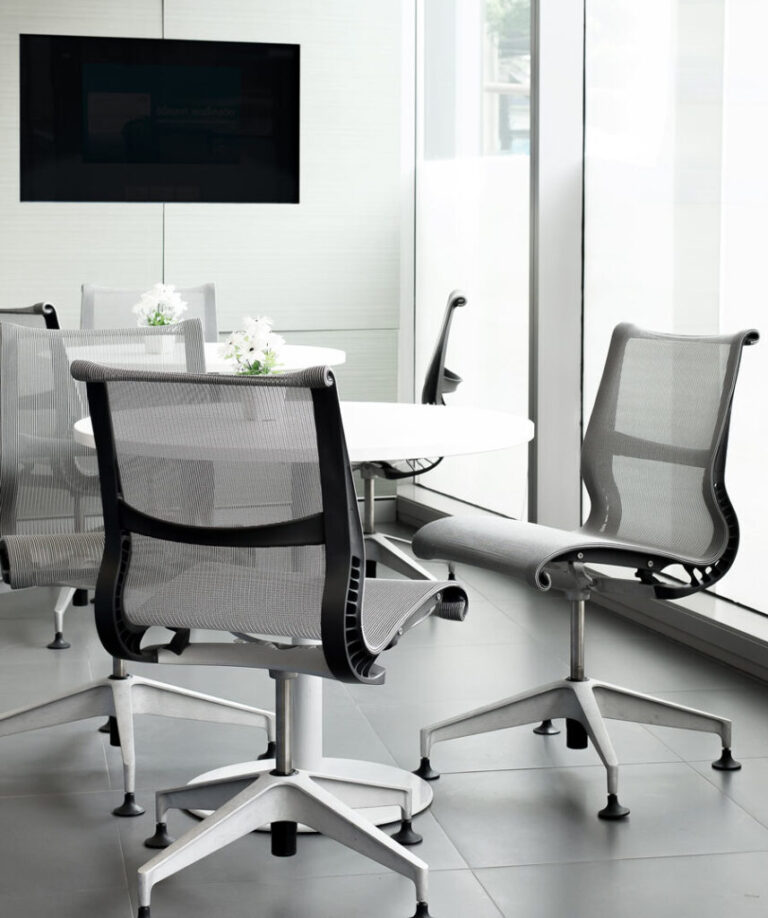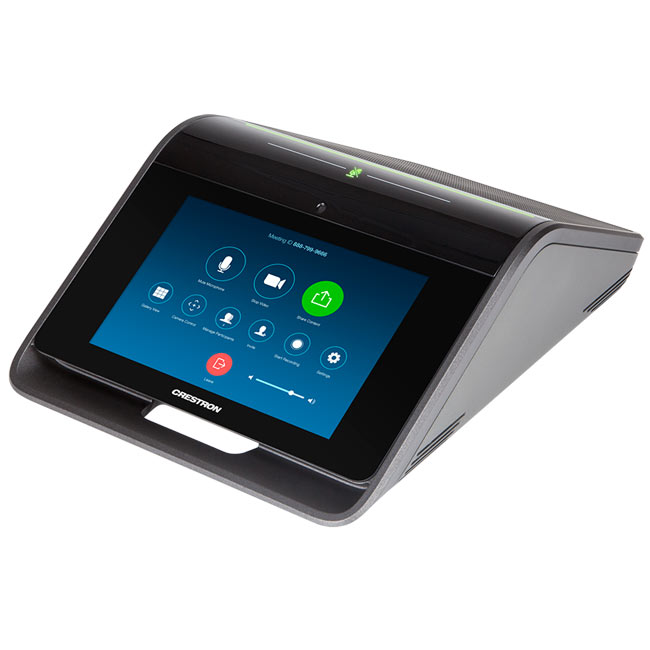 A video conference console for small spaces, which supports the leading platforms on the market. This reliable and user-friendly product allows every user to initiate meetings with maximum ease