DTEN – The All-in-One Conference Rooms Systems Expert



Dten- The All-in-One Conference Rooms Systems Expert​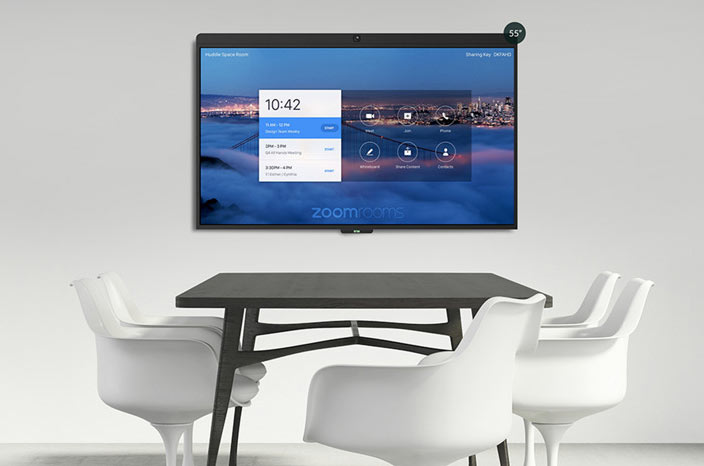 Simple Connectivity 
DTEN is a leading video conference All-in-One solutions provider, that makes video conference meetings simpler and more intuitive than ever. One of DTEN's key traits is its collaboration with Zoom, that resulted in hardware solutions that fit Zoom perfectly – as well as other leading platforms such as Microsoft Teams in BYOD-based devices. The perfect synchronization with Zoom allows users to enjoy an ideal and seamless workflow.
Step Up Your Workflow
Many video conference users will testify that purchasing each component separately is not easy. Also, purchasing and deploying each component takes a lot of time and energy. Furthermore, the different components were not designed to work together, which might result in an inefficient workflow. Choosing an All-in-One system allows users to enjoy ideal performance. Every element was designed to fit the others. This is the exact purpose of DTEN's finest engineers. Manufacturing All-in-One products that create a perfect, holistic experience for business video conference users in one perfect, elegant-looking system.
The Way to the Perfect Conference Room Is Shorter Than You Think
These days, it's no longer a question. Video conference is extremely important to many businesses that rely on it for their daily routine. For many companies, in many sectors, a professional video conference is a standard they cannot afford not to meet. They need to look their best in every meeting and in every event, to be heard properly and to showcase professionalism. Also, they cannot waste resources on time-consuming technical difficulties.
All-in-One: An Easy Transition
Therefore, companies that are yet to try video conferencing from their conference rooms want to take a leap of faith immediately. They want to move on from not having any video conference components whatsoever to having a complete set that includes all the components that are necessary for a complete audio-video conference experience. In other cases, businesses that have one or two old components realize that they want to upgrade to a more advanced equipment. An All-in-One system allows this transition and makes it more efficient, thanks to a prompt deployment.
A Perfect Fit for the New Office Life
From now on the systems fit into office life perfectly. The systems are plug-and-play, which means that they're very easy to use and to connect. Every end user can start a professional video conference meeting, without relying on the availability of the organization's IT personnel. The systems fit spaces of various sizes, which means that they can either be used in conference rooms, or they can be placed in private offices, for a more personal experience.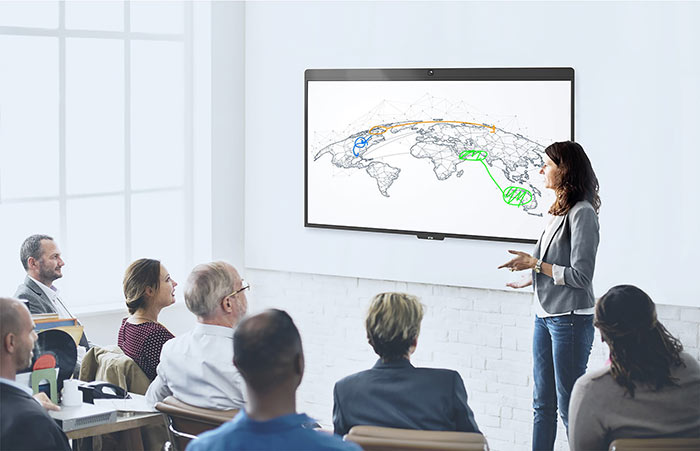 Not Missing Out on Anything
Every component has been carefully chosen: DTEN's solutions, which are pre-installed with Zoom software, provide a high-quality visual experience thanks to a multiple array of cameras in one product, excellent audio thanks to a multiple array of microphones that picks up sounds from all over the room, and more. DTEN also offers a notable advantage: a multi-touch screen that provides an interactive experience to every meeting participant, as if they're in the same room. In addition, DTEN uses AI-based technology that automatically responds to the dynamic room conditions. Thanks to that, the system recognizes the noise that is considered background noise and muffles it, so that you'll be concentrated only in what matters – the conversation.


The Best of the Best

DTEN was established in 2015 and has been growing fast ever since. DTEN's products have won international awards, including Red Dot's Best of the Best Award that DTEN D7 won in 2019. These awards are presented to outstanding designs, leading technologies, spotless functionality, and extraordinary aesthetics. Whether it's for home use or for a large online meeting, you are welcome to enjoy professional results and to feel like the other participants are right there by your side.