We all suffer from ineffective meetings. Just remember the last time you looked at your calendar, noticed that tomorrow's 11:00 AM meeting is on the other side of town, and got upset thinking about the hours it would take you to get there. Sounds familiar, right? Spending so much time getting to meetings and then back to the office is just not worth it – even if the meeting was a success.
The COVID-19 pandemic changed the world, and introduced us to work norms that we were not aware of. Today, when it comes to business meetings, most of us do not want to turn back the clock to the pre-COVID era. It's time to make the COVID-19 work norms a permanent reality. Here are three main reasons for meeting ineffectiveness – and a surprising solution you'll wish you implemented sooner.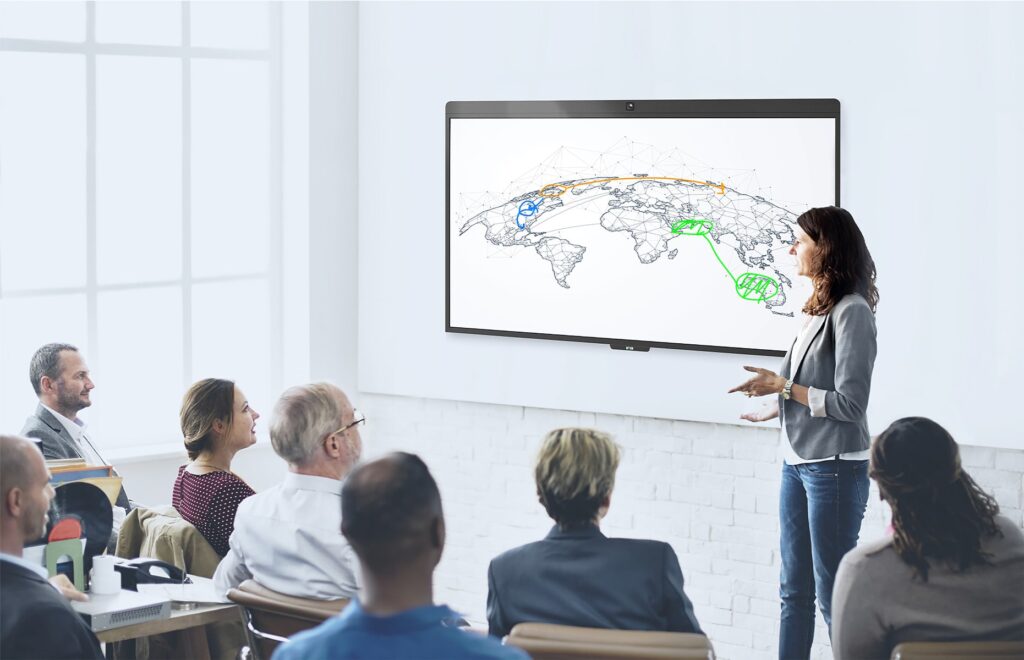 Reason 1: You insist on meeting in-person
Imagine the following scenario: your client, partner, investor or colleague schedules a meeting in his or her office. Before the meeting can begin, you have to sit through traffic, look for parking or pay a fortune at a parking lot, search for the office building, and conduct tons of small-talk. If it's summer, you will probably be too hot because the AC doesn't work, or too cold because it works too well. Before you know it, you'll have wasted countless hours in order to conduct a 1-hour meeting. You'll probably also be tired and unfocused throughout the rest of your day.
In 2021, it has become obvious that in-person meetings aren't necessarily better. There is no reason to insist on meeting face-to-face at all costs. Hybrid meetings, in which several participants join remotely while others are present in a meeting room together, are a great alternative. They are becoming more and more popular in the post-COVID era.
Reason 2: You ignore the advantages of working from home
We can't talk about the post-COVID era without discussing current organizational culture changes and trends. Today, individualism is the name of the game. After working remotely for close to a year, many employees aren't willing to go back to the office full-time. They've fallen head-over-heels in love with working from home, because it enhances their performance and makes them feel better. Today's technology allows employees to do just about anything from home, and there's no reason to leave the comfort zone – especially just because "that's what offices are for". Trusting employees' work ethic can pay off big dividends. If history has taught us anything, it's that the greatest inventions were created by people in shorts and slippers.
Reason 3: You're still not used to the technology that everyone is using
There is a reason that Zoom has become the hottest technology during the COVID-19 pandemic. That said, Zoom alone cannot create an efficient video conference-based workflow that supports organizational culture. To do that, meeting rooms must be furnished with hardware that can support the Zoom platform.
Just think about it for a second. Imagine that you're in a business meeting with participants that are connecting remotely. Now imagine that you want to collaborate and present your content. If you connect to Zoom via your laptop, you will soon discover that your presentation has limitations. All remote participants will have to bring their faces to their respective screens, and will only get a partial view of what goes on in the meeting room. In addition, the audio won't be great. In other words, the meeting may not be very effective. And if you're thinking about going to the storeroom to dust off the old video conferencing gear you purchased many years ago, you'll probably still have to cope with tons of technical difficulties and loads of wasted time.
Lucky for you, the hybrid work model has become a standard. There's no better time to acquire a system that can, together with a software platform, create a robust solution that will allow you to work with zero delays or barriers – even remotely. That's just how people work nowadays.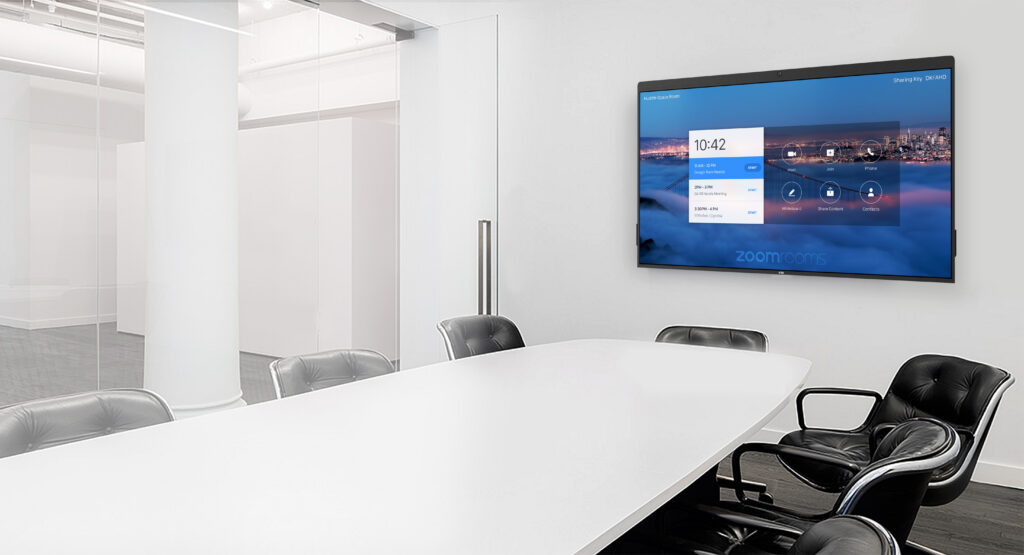 What can you do to get started?
In four words: Seek out the experts. If you want to adapt to a changing reality, save precious work hours and be appreciated for your professionalism, then you need to start using a video conferencing platform.
Naotech, Zoom's Israeli reseller and partner, is Israel's leading video conference organization since 2004. We offer our clients advanced and cost-effective video conference systems, which are already used by many private, public and government organizations in Israel. Naotech's experts have carefully selected the brands that are at the forefront of video conference technology, including DTEN, Nureva and Poly, whose advanced systems are based on Zoom and also support Microsoft Teams.
Want to stop wasting time on inefficient meetings? Get in touch with us for free cunsultation.
Please leave your details and we'll reach out to you ASAP.