Zoom Phone is Zoom's cloud-based VoIP solution, that recently made it to a milestone achievement of 3 million seats in 47 countries worldwide. Security, simplicity, and scalability aren't the only reasons Zoom Phone is so popular. Read more to find out
When the Zoom team launched their VoIP telephony solution in 2019, they knew that it was a response to a global business need. Businesses worldwide yearned for a reliable, cost-effective unified telephone service that would cater to their employees' flexible schedules. But when the pandemic hit in 2020, that need became even more acute.  
Zoom Phone is one of Zoom's most successful services, that recently celebrated 3 million seats worldwide. Here are 6 things you should know about this great cloud telephony product: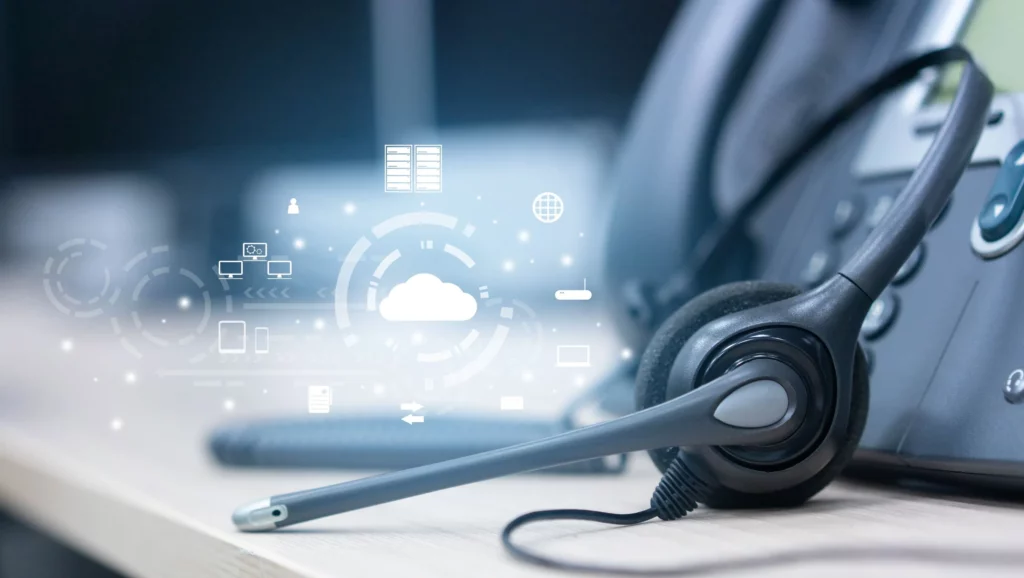 Zoom Phone is a Unified, Centrally Managed Solution
Zoom Phone allows businesses to conduct their phone operations through the same network platform they use for video conferencing, online chatting, and webinar hosting. This unification saves time and money, and allows employees to transition from one form of communication to another with minimum effort.
In addition, with Zoom Phone, businesses can rely on a centrally managed solution that responds to their precise needs. Zoom Phone specialists are always on hand to help design specific call plans, address particular needs, quickly scale up (or down), answer questions and solve problems.  
Zoom Phone is Super Secure
Zoom Phone runs on Zoom's highly secure platform. It supports standard-based encryption using SIP (session initiation protocol). Call media is protected by SRTP. It also supports end to end encryption in calls between two users from the same account. For more information about Zoom Phone's security and advanced AES-256 bit encryption click here.
Zoom Phone is Designed for Scale and Flexibility
Zoom Phone's call plans are highly flexible, and are designed to empower organizations that are scaling up and experiencing growth. But what is truly impressive is the flexibility Zoom Phone offers to remote employees. With on-premise solutions, employees usually have to use their cell phone when at home or in other remote locations. With Zoom Phone, employees can use their organization's telephony from anywhere – either on their desktop or mobile.
Zoom Phone Boasts an Impressive List of Features
Zoom Phone offers users an endless list of features, which is updated regularly on the cloud by Zoom. Here are some of the highlights: call features include call recording, call transfers, call forwarding, call blocking, call holding, call delegation, call masking, and voicemail. Additional features allow managers who monitor calls to whisper to the person talking on behalf of the organization, take over a specific call, create a shared line, and more.
But calling features are just the tip of the iceberg. Zoom Phone comes with a robust administration feature portfolio, which includes advanced call analytics, reports, call logs, call center integrations, and more. These features are complimented by sleek, user-friendly dashboards that make it very easy for administrators to monitor call performance, analyze communication patterns and assess the impact of Zoom Phone on their organization.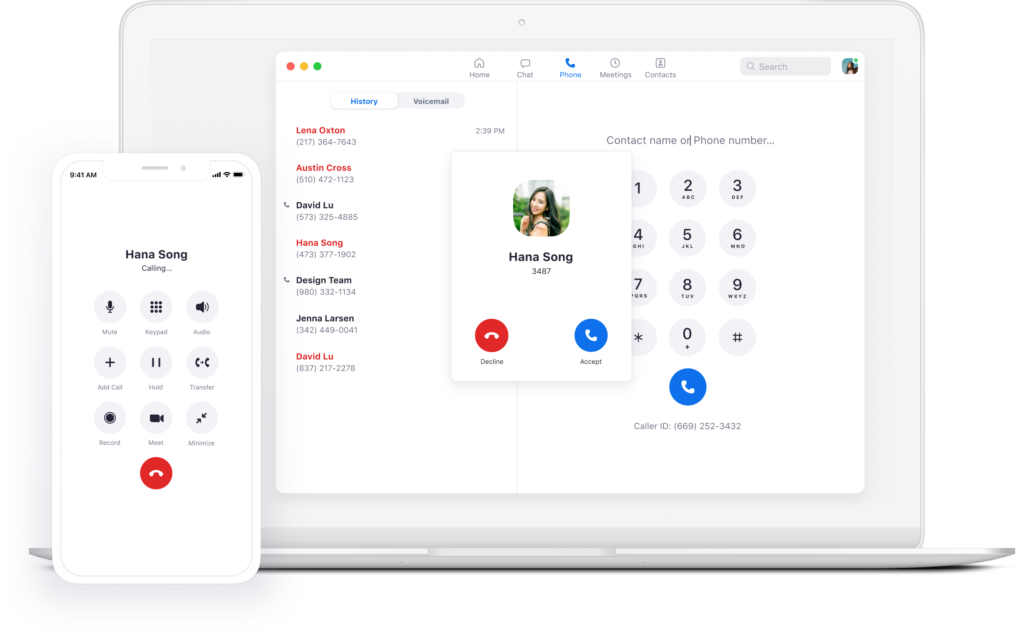 Zoom Phone is Very Simple and Intuitive
In order to have a truly successful cloud based platform, it must be easy to use. In this regard, Zoom Phone has rave reviews for its intuitive UI. For starters, being a part of the familiar and beloved Zoom platform, user find it simple to operate. And when we mean users, we aren't only referring to callers. We also mean managers and high-level personnel who monitor performance, read reports and view dynamic dashboards in real-time. Just ask them and they'll tell you: Zoom Phone has succeeded in putting simplicity as a first priority.
Reach Out for Cost-Effectiveness Telephony
At the end of the day, organizations like to measure everything with bottom-line metrics. The bottom line is: Zoom Phone is a very cost-effective cloud telephony solution. Zoom Phone saves organizations time, hassle, and various disturbances.
Organizations that measure employee satisfaction, advanced data analysis, tight security, user-friendly interface, and seamless flexibility, come to the same conclusion: When it comes to cost-effectiveness, Zoom Phone is dialed in on all fronts.  
Need more information about Zoom Phone? Contact Naotech team. Our experts are standing by to answer any question you may have. We'll be happy to help!