It's been only six months, but Zoom's list of new innovative features makes us feel like 2022 began two years ago. In case you missed them, here is Naotech's summary of Zoom's new releases in the first half of 2022.
2022 is half over, and we've decided to devote this article to a mid-year summary of some of the awesome things Zoom has done this year. A highly innovative and dynamic company, Zoom has developed and launched some great features in 2022, which have enriched its already robust platform. And while there's more to come in 2022, we just couldn't resist writing a quick and insightful summary.
So without further ado, here are some of Zoom's new solutions, which were launched in 2022. Enjoy!
What a cool name for a solution, right? Zoom IQ is a platform that works on Zoom Meetings to help sales teams improve their performance and close more deals. Zoom IQ is powered by conversation intelligence (CI for short), which allows salespeople who engage with customers on Zoom to monitor engagement levels and analyze feedback regarding the way they talk. It's true: Zoom IQ can actually tell salespeople if they have been speaking too fast, using too many redundant words, and much more. It can even analyze patience levels.
But that's not all. Zoom IQ connects to the organization's CRM system, and can therefore send sales team leaders a slew of stats, highlights, and reminders. Zoom IQ is currently available only in English, but it should probably be available in Hebrew within a few months.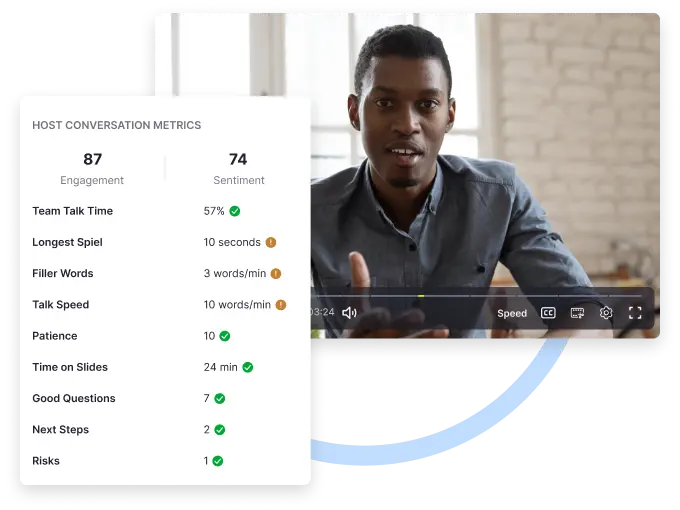 This integrated solution is ideal for organizations that want to improve their customer service. Zoom Contact Center allows customers to log on to Zoom, and then choose their channel of choice – chat, phone or SMS – regarding services or inquiries. Requiring no IT installation, Zoom Contact Center is a simple solution for organizations that do not have a contact center and want to set one up with minimal effort.
Once the message has been sent, the customer representatives can then schedule a video call via Zoom. It's a great solution that allows contact center employees to provide better service. Most importantly, it raises customer satisfaction levels.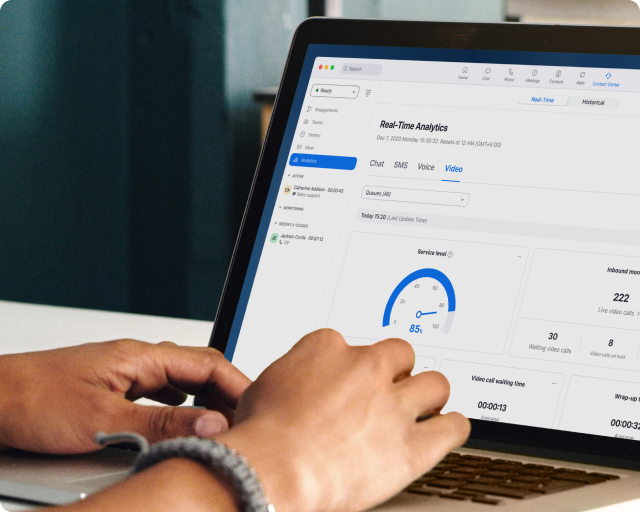 Zoom Whiteboard is a cool whiteboard feature that comes with all the most advanced elements that characterizes state-of-the-art digital whiteboards. What makes this feature really effective is the ability to use it over the Zoom platform before, during, and after your video meetings. Needless to say, users can access the Whiteboard from all of their devices. Zoom-based devices with a thouchscreen like DTEN can offer an enhanced interactive experience.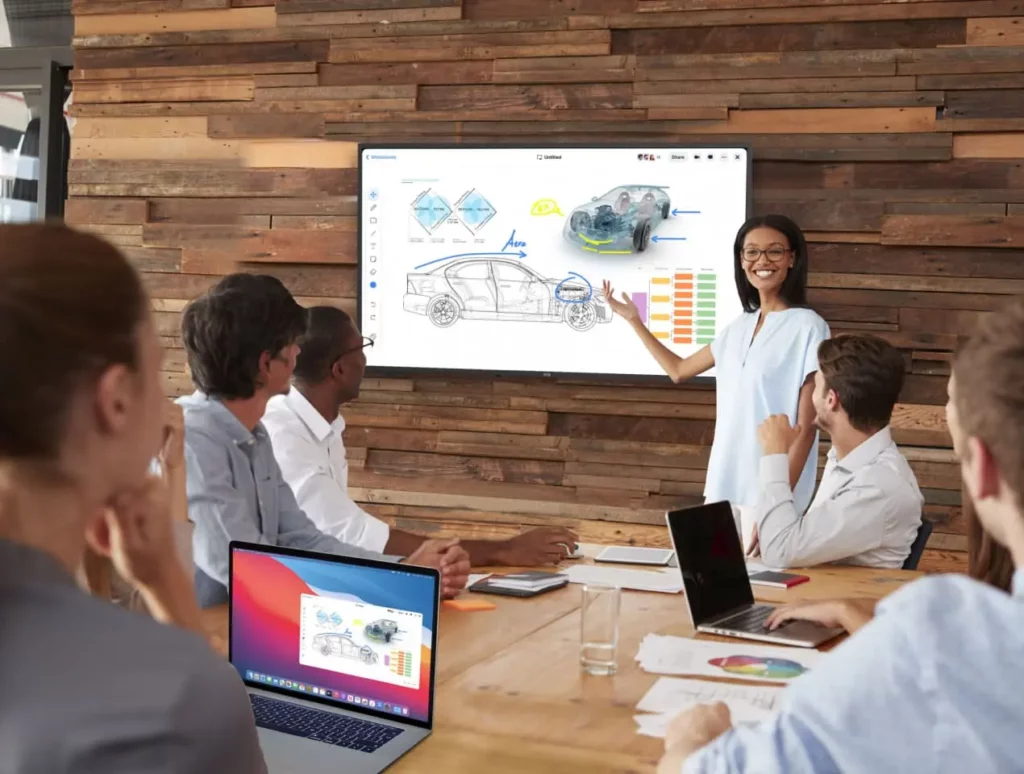 Zoom Chat is much more than Zoom's top-level messaging solution. It's an entire collaboration hub, made for a seamless business workflow. In 2022, Zoom Chat continued to improve with many additional features. These include Microsoft SharePoint storage, the ability to compartmentalize messages by keeping them in separate folders, create a sidebar, send video messages, share Zoom Whiteboard outputs, and more.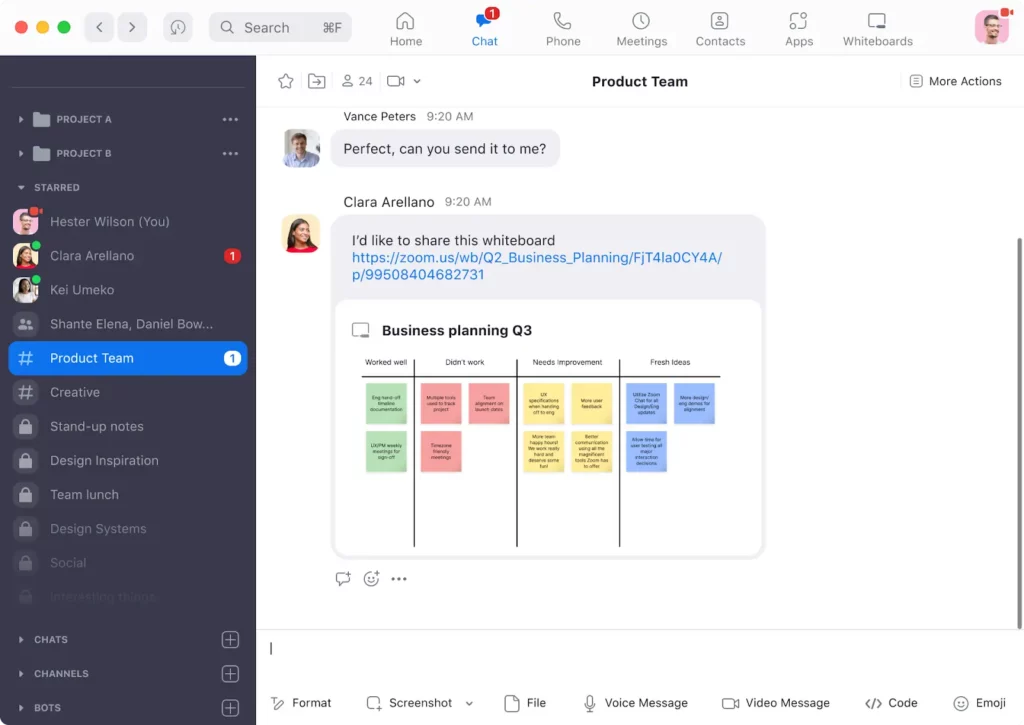 From a workplace perspective, this may be the most practical feature on this list. Workspace Reservation allows employees to access their organizations' workspace station plans on Zoom and reserve a station for a specific day or time. Why is this important? Because in today's hybrid work climate, every day at the office hosts different people at different times – and employees are often left guessing where they'll be parking their laptops. With Zoom's Workspace Reservation, employees have full control of their seating. They can plan ahead and make sure their favorite station is reserved just for them.
This feature helps organizations increase employee satisfaction. It also allows managers to see who's coming to the office, when, and for how long.
2022's Second Half is Underway
Zoom has worked hard to ensure that the first half of 2022 is filled with innovation. The company really understands its customers' business needs, and we are in awe of the great features Zoom keeps coming up with, like Direct Guest Join from Microsoft Teams. But a true market innovator never rests, and we can promise you that the second half of 2022 will be just as amazing. There is a lot to look forward to. We promise to keep you updated!