The moment we have all waited for is finally here: the world-renowned COVID 19 vaccination operation in Israel is finally bearing fruit. According to the latest stats, sickness levels dropped drastically As a result, many businesses and organizations from all fields go back to the office. Hopefully, after three nation-wide lockdowns, this time it's going to be for good. So much has changed, but one thing is certain. Video conference hardware is necessary for most organizations.
Let the Naotech Team walk you through the process, and even make you an attractive offer. Just keep on reading.
Video Conference Hardware in an Ever-Changing World
There's no denying that the global pandemic of 2020-2021 changed the business world. Many organizations had to adapt to a different reality as fast as possible. Due to the pandemic, technological processes that would have taken years were accelerated. Within weeks, countless organizations shifted their balance towards remote working and remote meetings and discovered all the benefits that this work method offers.
Work norms and office dynamics won't simply go back to the way they were in 2019. The 2021 business world is going to be all about the hybrid model. Some employees attend the office, and some don't – the choice is theirs. Some meeting attendees make it to the actual meeting room, and some connect from afar. It is more understandable than ever, and even encouraged by some organizations.
As Zoom Israeli reseller partners, Naotech knows that Zoom is the best business solution for remote meeting. It provides high security levels and ease of use as a standard. Yet, it's a software-based solution. A Zoom-based video conference meeting is not complete without decent video conference hardware. The different components make sure that every participant is seen and heard properly, and remote participants get a lifelike feeling.
In other words, the perfect video conference experience is based on the combination of software and hardware. Zoom and a video conference system that fits you perfectly.
The Ideal Audio Experience
When it comes to finding the perfect video conference hardware, some businesses prefer the tailor-made solution. Naturally, our team is happy to oblige.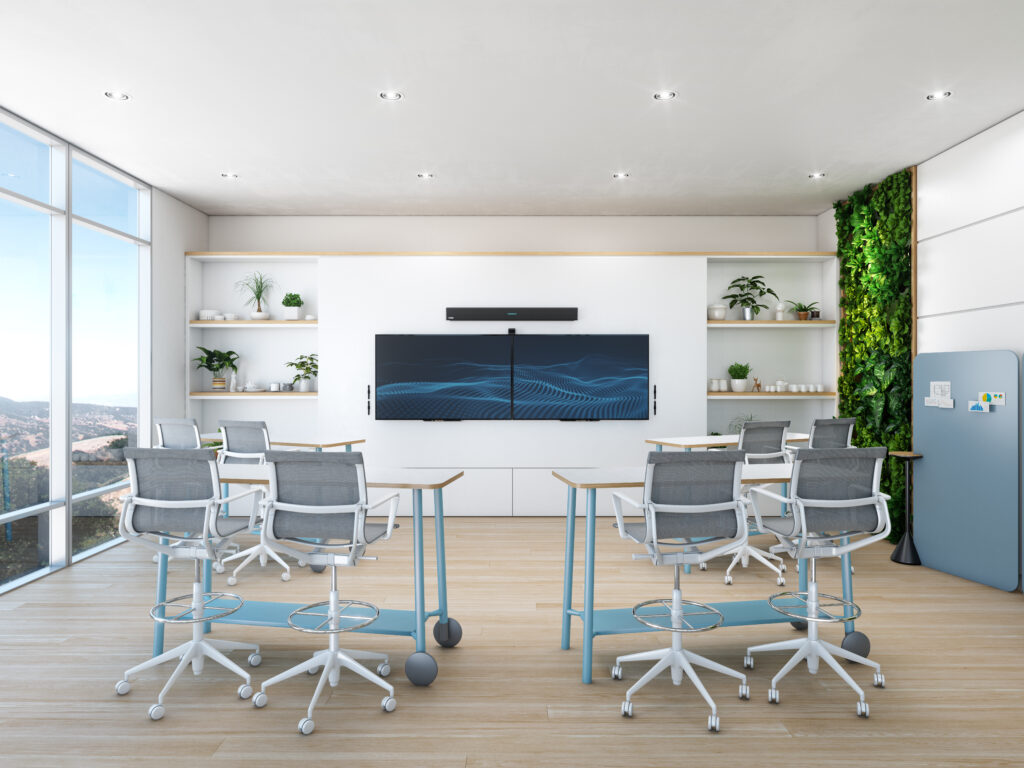 Audio quality is the key to every successful video conference meeting. Participants want to hear every word and be heard, regardless of their location in the conference room. Many video conference hardware solutions require all participants to stay close to a tabletop component if they want to be heard properly. This outdated solution doesn't fit the social distancing era, and doesn't fit classrooms, as faculty members want to turn around and write on the whiteboard and move freely.
Nureva invented the groundbreaking Microphone Mist™ technology, that fills the room with thousands of virtual microphones. Each virtual microphone is an individual pickup point, and as the points work together, a full-room pickup is achieved. Every distant corner is covered, and every word is heard. The Microphone Mist technology makes Nureva HDL300 the perfect choice for small classrooms, conference rooms and more.
Nureva HDL300 offers top features, such as:
Auto calibration that fits every furniture setting instantly.
A perfect fit for a 7.6 x 7.6 m room.
Easy installation.
Clean, aesthetic design.
Open API.
Microsoft Teams certified.
Want to hear the difference? Now you can! Click here to schedule a live demo.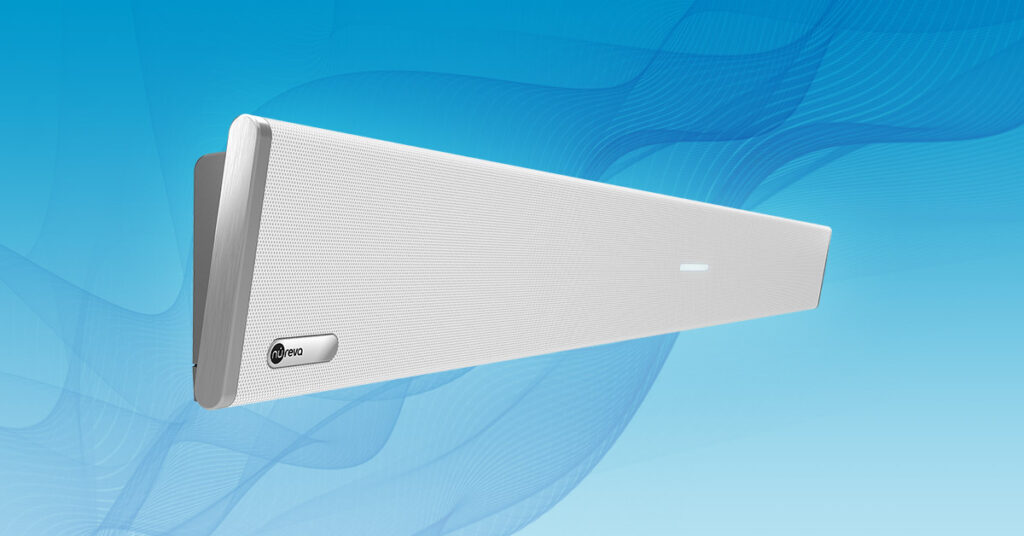 Introducing: The All-In-One Video Conference System
DTEN D7 was built for businesses that want to take the leap to the video conference world quickly and efficiently. Instead of picking every component separately, DTEN D7 turns every ordinary conference room into a powerful video conference room almost instantly. It saves precious time and provide an enterprise-level solution for businesses.
Thanks to its unique design and features, DTEN D7 won the 2019 Best of the Best Red Dot Award. The Zoom Rooms based solution covers every business video conference meeting need:
55/75" ultra-responsive touch digital whiteboard/screen for interactive presentations.
4K camera that offers a 120-degree FOV.
16-microphone array for a clear sound.
AI abilities that read the room.
Automatic Noise Reduction.
Plug-and-play system that every end-user can use, no IT specialists necessary.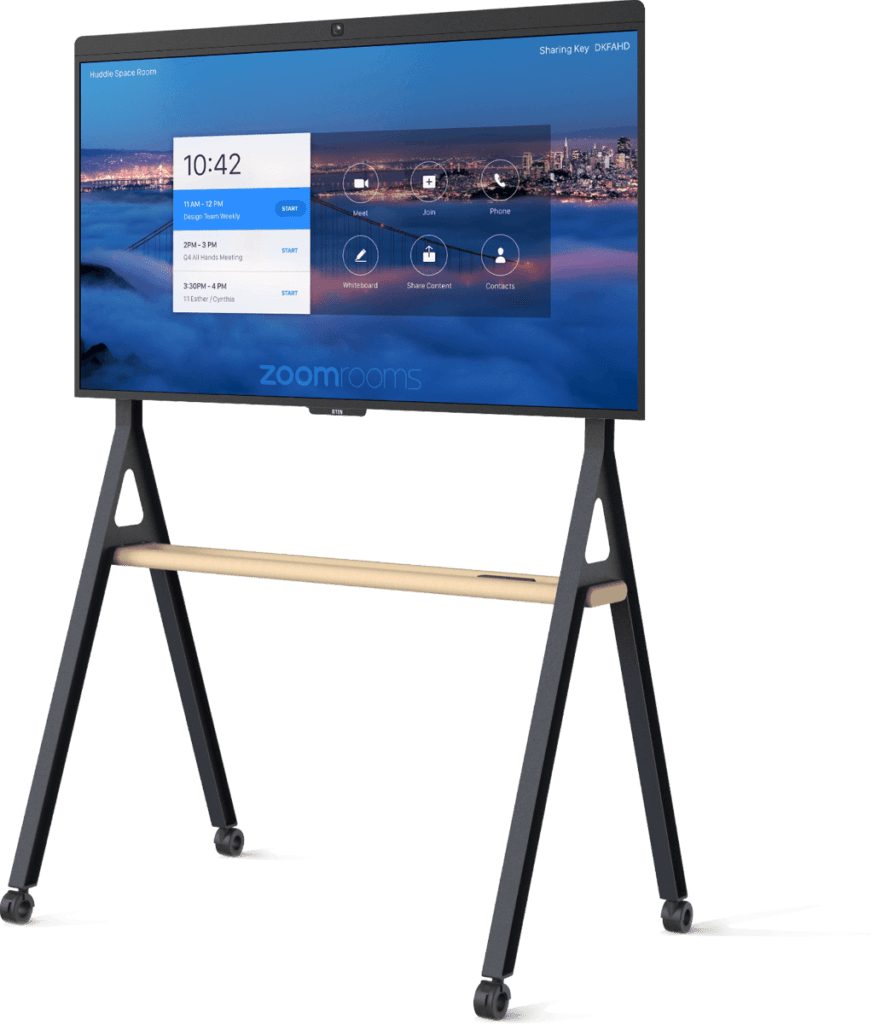 The Perfect Time to Gear Up
Choosing the ideal video conference hardware for your organization is our specialty at Naotech. We can help you choose the perfect system according to your needs and to your budget, help you implement and set your conference room to the post-COVID world.
If you want to try the Nureva HDL300 audio conference system or DTEN for yourself, now you have a chance – satisfaction is guaranteed. You can enjoy a risk-free 30-day trial. Please email us your details to [email protected] (your organization, your job title, and your personal information).