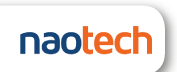 Zoom for Conference Rooms - Quality Software-Based Video



Zoom for Conference Rooms - Quality Software-Based Video


Zoom Rooms transforms every space into a modern, powerful, user-friendly work area that creates a solid foundation for organizational collaboration. At Naotech, we offer comprehensive Zoom Rooms equipment packages for smart and efficient meetings at your conference rooms.
◄ Simple & Dynamic Installation
Build the room you need with the hardware you want – on Zoom's cloud platform.
◄ Leading Hardware Brands That Support Zoom
Including DTEN, Nureva and Poly.
Video conference equipment consulting for a tailor-made package that allows clients to make the most out of Zoom Rooms.
◄ Modern Day Capabilities
Fully deployed scalable conferencing solutions that help you transform today's challenges into tomorrow's opportunities. 
◄ Happy & Effective Users
Zoom is all about user-simplicity. Zoom's super-friendly technology will help you focus on work and stop wasting precious time on struggling with technical issues.  
Capabilities that Empower Users to Fulfill Work Potential
Already Have a Video Conference System in Your Conference Room?
Use the Zoom Conference Room Connector to expand your standard conference systems to the cloud. The Zoom Conference Room Connector helps organizations make the most out of their existing products and create an intuitive unified communication experience.  
Zoom Rooms users also enjoy a wide range of added value services, at no extra cost. 
The digital signage service allows organizations to manage their complete organizational communication operation from the Zoom Admin Portal.
The service allows you to: 
◄ Utilize room screens while they are not in use
◄ Manage a wide number of screens or manage each one separately
◄ Enjoy an unlimited number of screens (in conference rooms and in other areas)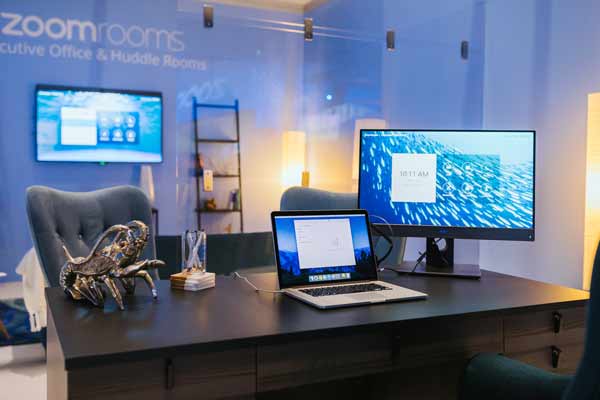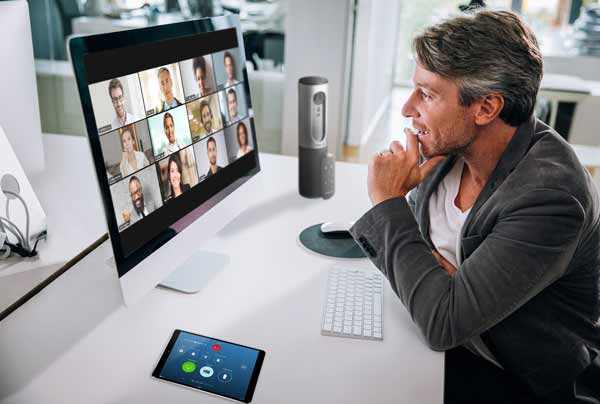 Designated Screens for Scheduling
A wall-installed iPad screen will save you the burden of room scheduling. The screen will display upcoming meetings and available rooms and will let users schedule a room whenever they want.   
A Simple Interactive Touch Screen Experience
Expand your teams' capabilities with Zoom meetings via interactive touch screens that come with features such as screen sharing, whiteboards, and shared comments. 
A Seamless Video Conference for All Workspace Types
Zoom's video conference solutions are cloud-based, and can therefore transform any space – really, any space – into an effective and interactive work area. 
Zoom Rooms

– Software Solution for A Modern-Day Huddle Room
What makes Zoom Rooms your number one choice for your hybrid workflow?
More and more organizations rely on modern, powerful workspaces.
Want to benefit from the many advantages of Zoom Rooms?
More and more organizations rely on modern, powerful workspaces.
Want to benefit from the many advantages of Zoom Rooms? 
We're here for you.