Every December 3rd, the UN commemorates International Day of Persons with Disabilities. The goal of this annual commemoration is to promote equality for persons with disabilities in all matters of society. the goal is also to raise awareness for the challenges that disabled persons face on a daily basis. Zoom accessibility has the same goals.
Ask anyone, and they will tell you that society needs to increase its consideration for the needs of persons with disabilities. But unfortunately, there is still so much to do – especially in the workplace. And while discrimination against disabled persons is strictly prohibited, it sadly still impacts many hiring processes, salary decisions or general accessibility issues.
But then COVID-19 came along, and everyone began working from home. The pandemic has led to tragic consequences worldwide, but has also created a basis for change.
The Work-From-Home Revolution
As the pandemic began to impact countries around the world, employers large and small sent their employees to work remotely from home. Thanks to Zoom and video conferencing, professionals from all industries were able to meet, brainstorm, share data and make crucial business decisions. That was Zoom resilience at its finest.
Zoom accessibility created a revolution in all spheres of life and business – while also profoundly changing the work experience for persons with disabilities. Suddenly, it became abundantly clear that in some cases, people working from home can be very effective. It also became clear to many employers that the things they thought were not possible actually are – and that the borders are mostly in their heads.
The Hybrid Model is Here to Stay
What this means, both short and long-term, is that the work from home model isn't going anywhere. As we progress towards the post-COVID world, hybrid office/home work models are here to stay. The implications for all employees are huge, but especially for persons with disabilities. They have a harder time commuting to work and working from offices with insufficient accessibility.
 In the post-COVID world, employers are expected to be much more understanding to persons with disabilities' work-from-home needs. Also, it will hopefully be more inclined to hiring employees based solely on professional parameters, without an ounce of prejudice.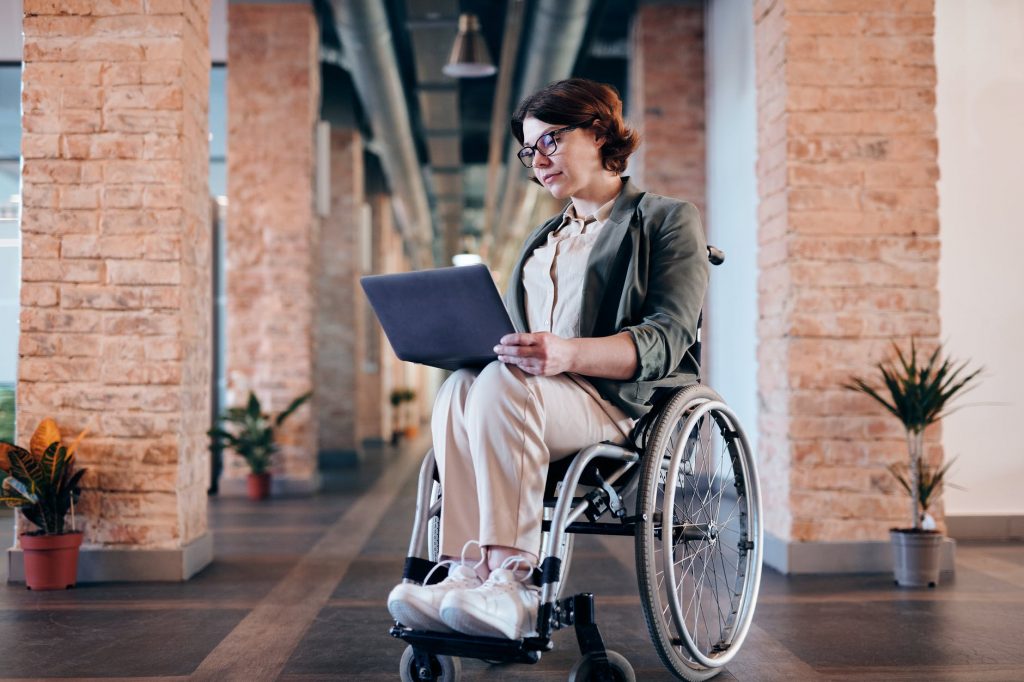 Introducing Zoom Accessibility
By definition, video conferencing is an accessibility-oriented technology. That said, Zoom has further improved its solutions to provide heightened accessibility. Zoom has embraced this responsibility, and has designed numerous accessibility features.
Zoom's accessibility features include close captions that allow users to customize font size. and in the chat. Font size customization is also available in the chat. There's also advanced keyboard accessibility, automatic transcripts and robust screen reader support. Zoom has put a lot of thought into its numerous features. For example, people with hearing disabilities are given the option of selecting a specific user who can translate ongoing chats to sign language.
These features are geared to helping persons with disabilities experience a seamless and positive video conferencing experience, whether from home or from the office. The ultimate goal of this technology is to empower persons with disabilities to showcase their talents and engage with their co-workers in optimal fashion.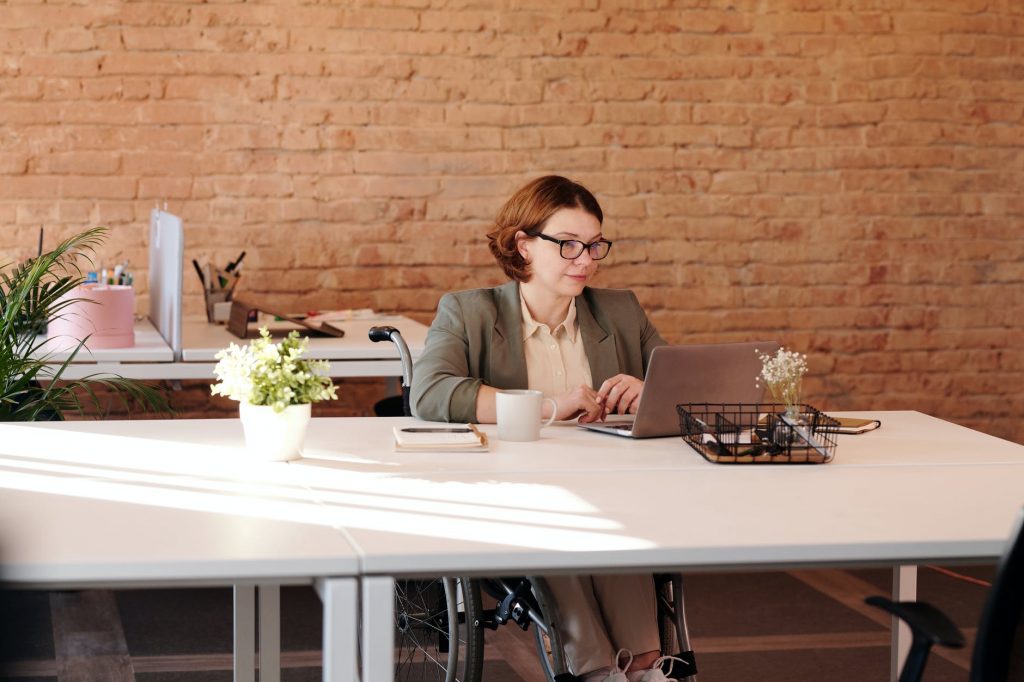 Zoom accessibility has created new opportunities for persons with disabilities. These opportunities are going to stay with us even after we all get our COVID-19 vaccinations.
That said, true revolutions are always discourse and culture-related. Since the pandemic, there are many signs that work-related discourse has become more inclusive. Over the past year, everyone has had to work through an unprecedented struggle. At the same time, many employers may start to understand that talented and dedicated employees can overcome just about any obstacle – and that there is room in the meeting room for everyone.
A change in discourse is extremely important, because true equality means that persons with disabilities will receive the conditions they require in the office as well as outside of it, not to mention equal pay and equal work and promotion opportunities. And that would really make a difference.  
People with disabilities still face many challenges. Inclusiveness is long overdue, but any step in the right direction is a welcome one.