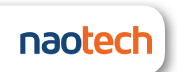 Everything You Need to Know about Working with Zoom



Organizational Video Conference with Real-Time Messaging and Content Sharing from All Devices


Zoom rolls out new features at a staggering pace. One of our goals at Naotech is to let you make the most out of Zoom solutions, and we do so by providing you with all the information on Zoom's latest and greatest.
Zoom Tutorials

– Make the Most out of Zoom
Zoom was built to provide an easy-to-use, end-user friendly solution for all users, regardless of their tech orientation. For Zoom, a seamless communication experience is key. That's why it offers an array of solutions like Zoom Phone for cloud-based telephony, Zoom Rooms for hybrid meeting rooms, Zoom Webinars for online seminars, and more. Users can manage settings from one website, or access all communication solutions from one platform – Zoom Desktop Client or the Zoom app. In short, Zoom is committed to simplicity.
Naotech's Zoom tutorials are here to make your Zoom use even more simple and friendly. With detailed videos made by Zoom experts, you'll be able to make the most out of Zoom. Some videos teach admins how to set up key Zoom tools. Some videos were made for end-users and introduce useful features.
The Naotech team offers a personalized Support package for organizations. Our highly-trained team will be there to walk you through the Zoom product deployment process, provide 1:1 training and advice, and be there to help you with your daily needs. If you want a personalized experience that takes our tutorials to a whole new level, just reach out.